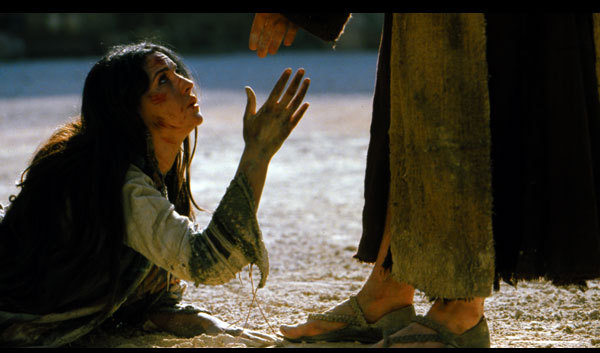 You make a mistake and fall back into sin. Fresh from sin, you lay awake and wonder… What's wrong with me?  Why can't I stop?  Why won't I stop? You doubt your own sincerity. You doubt God will forgive you…
Jesus has already died to forgive you for anything you have ever done or ever will do. You can't change that fact. No matter how bad the sin. If you tell Jesus you have accepted his sacrifice and repent, you are already forgiven.
1 John 1:8 If we say that we have no sin, we deceive ourselves, and the truth is not in us. 9If we confess our sins, he is faithful and just to forgive us our sins, and to cleanse us from all unrighteousness. 10If we say that we have not sinned, we make him a liar, and his word is not in us.
Many Christians are "perfectionists" in their thinking. They believe there will be no struggle between sin and righteousness in their lives. As we flee sin and pursue righteousness, there will always be temptation. When we do sin as believers, He acts as our Advocate before the Father, forgiving and cleansing of all our sins.
1 John 1 My little children, these things write I unto you, that ye sin not. And if any man sin, we have an advocate with the Father, Jesus Christ the righteous: 2And he is the propitiation for our sins: and not for ours only, but also for the sins of the whole world.
With this teaching from John, we should gain strength and not be discouraged. Do not give up because you think you can't handle the walk with Jesus. Everyone has the struggle. In your flesh body there is a constant struggle with sin. Paul describes his struggle in the book of Romans:
Romans 7:18 For I know that in me (that is, in my flesh,) dwelleth no good thing: for to will is present with me; but how to perform that which is good I find not. 19For the good that I would I do not: but the evil which I would not, that I do. 20Now if I do that I would not, it is no more I that do it, but sin that dwelleth in me.
21I find then a law, that, when I would do good, evil is present with me. 22For I delight in the law of God after the inward man: 23But I see another law in my members, warring against the law of my mind, and bringing me into captivity to the law of sin which is in my members. 24O wretched man that I am! who shall deliver me from the body of this death? 25I thank God through Jesus Christ our Lord. So then with the mind I myself serve the law of God; but with the flesh the law of sin.
We are no longer under the law?
"dead to the law." Romans 7:4.
"ye are not under the law" Galatians 5:18.
"that which is done away." II Corinthians 3:11.
The Bible certainly does say that we are not under the law, but does that imply that we are free from the obligation to obey it? The verse from Romans explains:
Romans 6:14 For sin shall not have dominion over you: for ye are not under the law, but under grace.
15What then? shall we sin, because we are not under the law, but under grace? God forbid.
You are bought with a price and sealed
Jesus paid the price for our sins with his own life as a sacrifice:
1 Corinthians 6:19 What? know ye not that your body is the temple of the Holy Ghost which is in you, which ye have of God, and ye are not your own? 20For ye are bought with a price: therefore glorify God in your body, and in your spirit, which are God's.
Ephesians 4:30 And grieve not the holy Spirit of God, whereby ye are sealed unto the day of redemption.
When we accepted Christ, the Holy Spirit began an eternal indwelling in us. The Holy Spirit is the seal placed on us by the Father.
John 10:28 And I give unto them eternal life; and they shall never perish, neither shall any man pluck them out of my hand. 29My Father, which gave them me, is greater than all; and no man is able to pluck them out of my Father's hand. 30I and my Father are one.
Can a saved person ever be lost?
For a believer to lose salvation would demand a reversal and an undoing of all the works of the Father, Son, and Holy Spirit. If man is responsible for securing his salvation, then he can be lost; if God secures the person's salvation, then the person is forever secure. To ask if someone can lose salvation, it is critical to ask how salvation is attained in the first place. Is it through adherence to the commandments? It is not by works, but completely by faith. So, if we cannot gain salvation by good behavior, it is reasonable to suppose we cannot lose it through misbehavior.
You can however turn from God of you own choice:
1 Timothy 1 Now the Spirit speaketh expressly, that in the latter times some shall depart from the faith, giving heed to seducing spirits, and doctrines of devils;
You have the choice to repent (turn away) from the sin. It is your choice. The gift of salvation and forgiveness is free for those who choose to follow Jesus. It is your choice to reject him or repent and accept forgiveness.
Acts 3:19 Repent ye therefore, and be converted, that your sins may be blotted out, when the times of refreshing shall come from the presence of the Lord;
One who repents begins wanting to do good and avoid evil. However, working that out in our daily lives is not easy, as everyone quickly discovers. Repentance is a condition of the heart and mind.
Blotted Out – God forgets them?
When we repent, our sins are blotted out and we have a clean slate. All through the Word of God we are told how we can be forgiven. God sees us as children that make mistakes:
Isaiah 43:25 I, even I, am he that blotteth out thy transgressions for mine own sake, and will not remember thy sins.
Jeremiah 31:34 And they shall teach no more every man his neighbour, and every man his brother, saying, Know the LORD: for they shall all know me, from the least of them unto the greatest of them, saith the LORD: for I will forgive their iniquity, and I will remember their sin no more.
Hebrews 8:12 For I will be merciful to their unrighteousness, and their sins and their iniquities will I remember no more.
Hebrews 10:17 And their sins and iniquities will I remember no more.
It is the voice of Jesus speaking through Isaiah, "I even I, am he that blotteth out thy transgressions for mine own sake, and will not remember thy sins." Throughout the scriptures we find God continually telling us and reminding us of this good news.
Our forgiveness is a free unmerited gift of God. We must accept God's grace, and let it work in us. It's not enough to say we believe in Jesus. We must accept him as our Lord and Savior. That means committing our lives to him. It means committing to following his example, as best we can.
What will we not be forgiven for?
In the last days you may be brought before the Synagogues of Satan. This is a point of controversy in the Church. However you can't pick and choose which scripture you want to believe.
Unforgivable Sin
The scribes were warned by Jesus of the unpardonable sin in the Book of Mark:
Mark 3:22 And the scribes which came down from Jerusalem said, He hath Beelzebub, and by the prince of the devils casteth he out devils. 23And he called them unto him, and said unto them in parables, How can Satan cast out Satan?
28Verily I say unto you, All sins shall be forgiven unto the sons of men, and blasphemies wherewith soever they shall blaspheme: 29But he that shall blaspheme against the Holy Ghost hath never forgiveness, but is in danger of eternal damnation: 30Because they said, He hath an unclean spirit.
However in the End Times it will also be possible to commit this unforgivable sin:
Luke 12:8 Also I say unto you, Whosoever shall confess me before men, him shall the Son of man also confess before the angels of God: 9But he that denieth me before men shall be denied before the angels of God. 10And whosoever shall speak a word against the Son of man, it shall be forgiven him: but unto him that blasphemeth against the Holy Ghost it shall not be forgiven. 11And when they bring you unto the synagogues, and unto magistrates, and powers, take ye no thought how or what thing ye shall answer, or what ye shall say: 12For the Holy Ghost shall teach you in the same hour what ye ought to say.
You may be served up before the Synagogues of Satan in the End
Matthew 24, Mark 13 and Luke 21 mirror the book of Revelation. Each of these chapters are the words of Jesus concerning the signs of the end of this age. Each reflect the Unforgivable Sin:
Luke 21:12 But before all these, they shall lay their hands on you, and persecute you, delivering you up to the synagogues, and into prisons, being brought before kings and rulers for my name's sake. 13And it shall turn to you for a testimony. 14Settle it therefore in your hearts, not to meditate before what ye shall answer: 15For I will give you a mouth and wisdom, which all your adversaries shall not be able to gainsay nor resist. 16And ye shall be betrayed both by parents, and brethren, and kinsfolks, and friends; and some of you shall they cause to be put to death.
What is required of you if you are chosen by God? Representing him before the Antichrist is outlined in the following article: